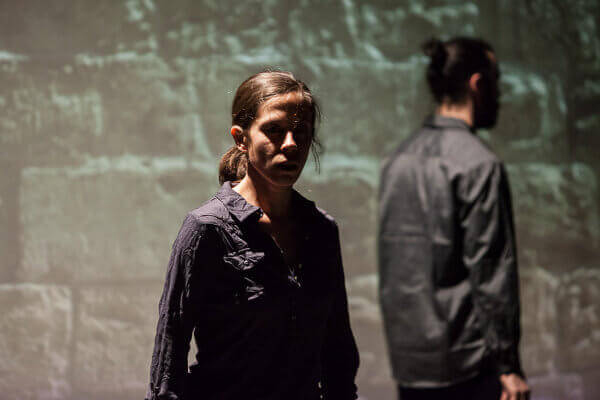 Dancer
Viviana Defazio was born in Trani(Bari) – Italy.
She has received her degree at the Folkwang University in Essen – Germany in 2005 and at the same time she is being working with different choreographers like Samir Akika/Unusual Symptom, Norbert Steinwarz, Kuo-Chu Wu and Leandro Kess.
In 2006 she was part of Theatre of Kassel as guest dancer directed from Johannes Wieland.
Since 2007 she is working as freelancer with Neuer Tanz Company Dusseldorf, Luzerner Theater and with choreographers like Anna Konjetzky, Romeo Castellucci, Davide Camplani, Jo Fabian, Angie Hiesl, Martha Hincapie/Periferic Bogota, Michael Purucker, Allora/Calzadilla.
In 2009 she started to create in collaboration with her siter her own works like "Il piano del tempo" and I´ve got you under my skin", produced from Lucern theatre, Tanzhaus Zürich and Artblau Braunschweig and was invited to different Festivals like EisFabrik/Hannover, Ammutinamenti Festival/Ravenna, Duett-Fuhrt Biennale, /Apart/duett Festival and 100°/Sophiensäle.
In the last years of her work and research, she has been influenced from the practice of Body Weather.