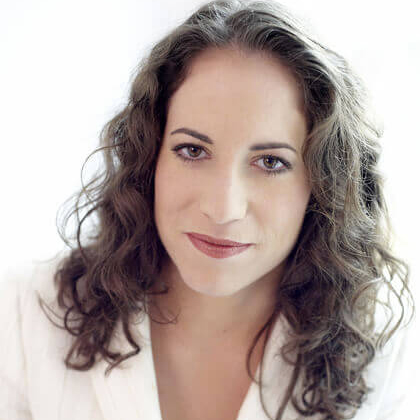 pianist / composer
The pianist and composer Laura Konjetzky was born in Munich in 1977.
She studied piano at the Mozarteum University in Salzburg/Austria with Christoph Lieske and at the Berlin University of the Arts/Germany. She continued her studies with Walter Fähndrich at the University of Music Basel/Switzerland with a concentration on Free Improvisation.
Laura recorded numerous solo pieces for the Bavarian State Broadcast Company (Bayerischer Rundfunk) amongst others Prokofiev, Schulhoff, Ustvolskaya and gave many solo and chamber music performances of classical and new music, and in improvisation.
She performed with Ensemble Resonanz, Ensemble Zeitsprung and the Munich Chamber Orchestra, as well as the Salzburg Festival, A*DEvantgarde Festival, Klassik im Club Festival, Tanzwerkstatt Europe, European Weeks Festival in Passau, Jazz And More Festival Sibiu, Rumania and the Bavarian Academy of Fine Arts.
Since 2009 Laura Konjetzky is a musical advisor for the Bavarian State Broadcast Company (Bayerischer Rundfunk). Her compositional work focuses on the piano. She explores new sounds at and with the grand piano, and she searches for new elements that expand piano music as, for example, with structured spoken language or percussion instruments. Among her most important works are the trio "shadows in a dream" for piano, violoncello and percussion (2010) and the 60-minute piece "Fading Varnish", a composition with projections of photographs for piano solo, playback and additional instruments (2013).
Laura Konjetzky received several prizes and awards for her artistic work, such as the Leonhard and Ida Wolf Memorial Award for Music, granted by the City of Munich (2002), the Bavarian Prize for the Advancement of the Arts (2006) and the Music Fellowship of the regional capital Munich (2010). In 2010/11, she was a fellow at the Internationale Künstlerhaus Villa Concordia in Bamberg/Germany.
In 2011/2012 she received a fellowship from the Bavarian State Ministry of Sciences, Research and the Arts for a six-month study visit at Cité Internationale des Arts Paris.
Laura Konjetzky was selected as a composer for the Djerassi Resident Artists Program 2013 in California, USA and awarded the Helen L. Bing Fellowship.
In 2014 & 2015 Laura Konjetzky was juror at the 51st & 52th federal competition "Jugend musiziert".