playground- a space for physical thinking, choreographic sketches and artistic research
LABOR ATELIERS, Studio 3 – Dachauerstr. 112d
---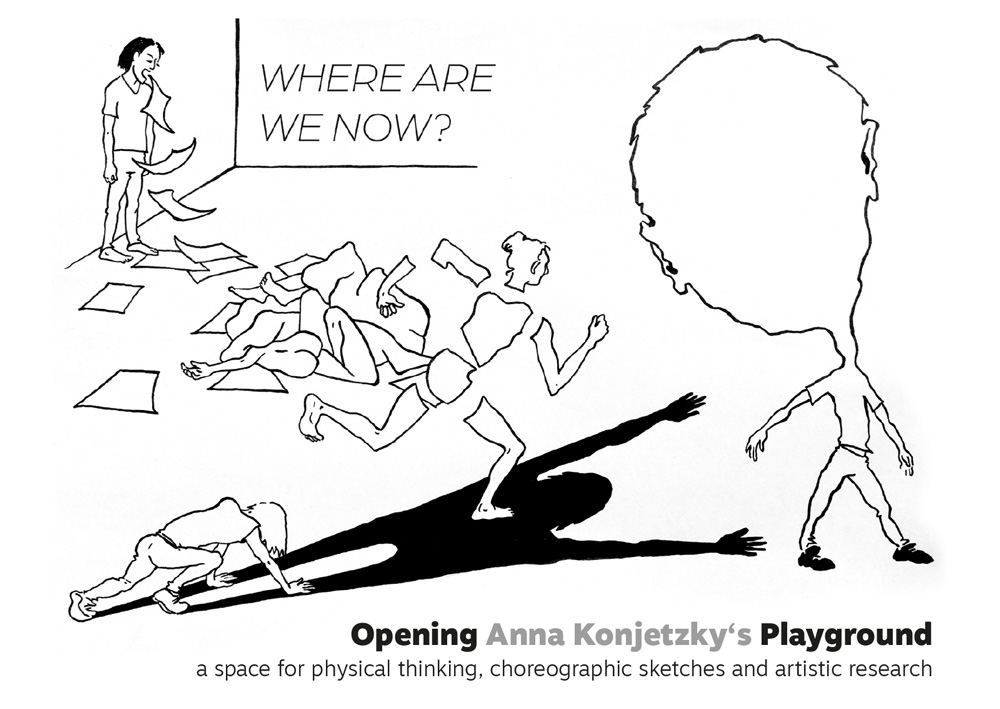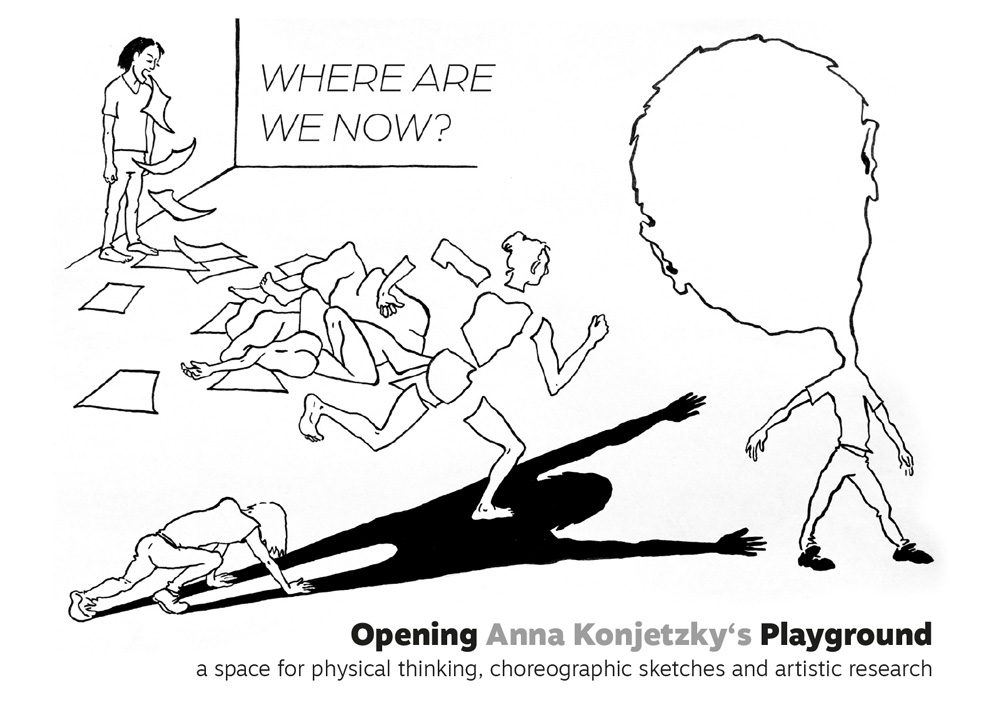 ---
19.9.2019 19h
opening: dance-performance, choreographed by Anna Konjetzky, danced by Viviana Defazio, Sahra Huby, Quindell Orton, Riccardo De Simone with music by Laura Konjetzky and video by Timm Burkhard. and food, drinks and talks.
training for dancers
In this training we propose to share our approach to dance, moving between different physical qualities (the compact body, the segmented body and the fluid body), and to explore tasks and exercise to activate our brain and imagination in relation to our body.
7.10.2019 10:00-11:30
8.10.2019 10:00-11:30
training for for everybody
is a physical training for the future ( as we call it), to activate and experience our body and movements. and to train our ability to think further, to develop dreams and ideas.